If you're planning a big corporate affair like an office party for your entire company, you have a big responsibility on your hands, not the least of which is picking the perfect full service caterers to supply the food and drinks for everyone. At The Olive Tree, we know how to plan a party! The Olive Tree offers you the perfect blend of exceptional food, inspirational décor ideas, and a trained, caring, professional staff to ensure that your company event comes off without a hitch. What do you need to know to pick the perfect company to do your office catering? Here's our best advice for picking the perfect full service catering company when you're planning your next corporate training event, company meeting, or employee holiday party:
Office Party Catering Tip #1 Make Your Voice Heard
It's your party, and it should be done the way you want it, with your vision in mind and not a cookie cutter version of everyone else's event. With that in mind, our first tip in choosing your full service caterers is to go with the one who listens to your ideas. At The Olive Tree, we've been putting together banquets, parties, weddings, corporate meetings, training events, and just about any other kind of private or company gathering you can think of for many years, but we won't tell you how to run your own event. People come back to us and refer their friends and colleagues to us not only because we're the best at what we do, but because we DO listen to their ideas, and then we bring them to life!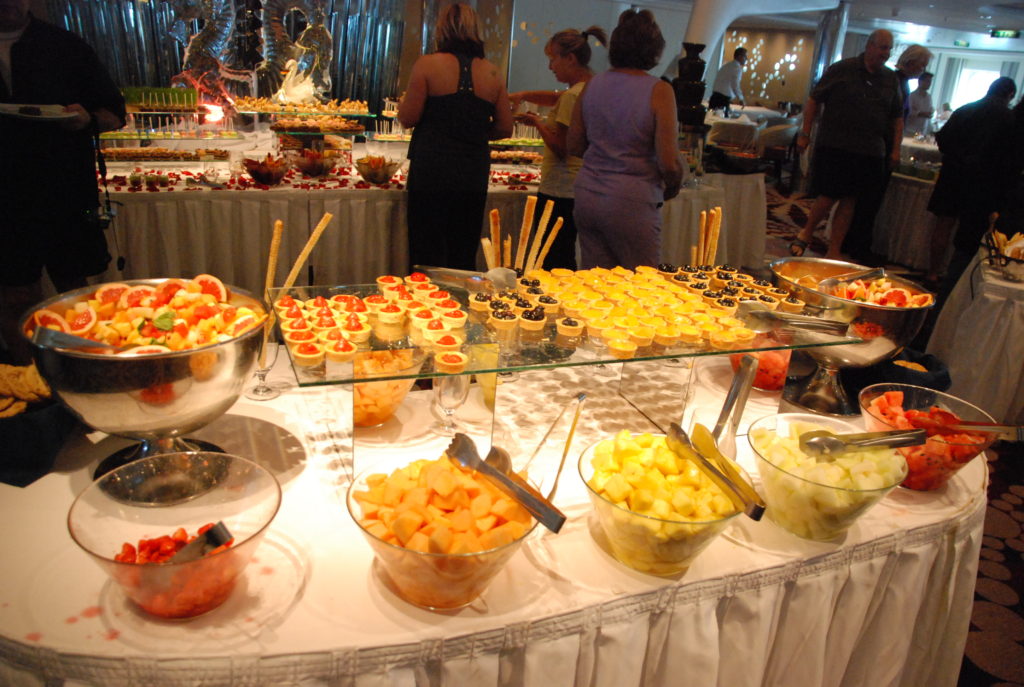 Office Party Catering Tip #2 Hire An Expert.
When you're hosting high level executives and company leaders, you want the best in quality and efficiency so that their time is maximized, especially if they have traveled in from out of town for an event. As your award-winning full service caterers, we offer a unique venue space if you're bringing the party to us, along with skilled bartending and dedicated event planning that has set the standard for excellence in Wichita catering services for the last four decades. Our friendly, helpful staff will supply absolutely everything you need for your special event to run smoothly and efficiently.
Office Party Catering Tip #3 Make Sure You Have the Right Space.
Depending on your head count, you may need one room or several, or a large open space. At The Olive Tree, our flexible venue space can be arranged to meet your needs, whether you're coordinating a small training class, a large company meeting or a corporate banquet for hundreds. Whether you need a small, intimate meeting area or a large corporate space, our 7,000 foot event venue has flexible space with room combinations that offer capacity for small gatherings or large groups of up to 350.
Office Party Catering Tip #4 Demand and Expect the Best.
The Olive Tree full service catering staff has been meticulously trained in the highest level of service. Our professional wait staff will serve and clear dishes for your event attendees so quietly and unobtrusively that you'll hardly notice their presence at your meeting, class, or banquet.
Office Party Catering Tip #5 Variety Is The Spice of life, So Offer Your Guests Plenty of Choices.
With customizable menus for breakfast, lunch, dinner and dessert, your guests will have plenty of options. We will clearly label any dishes served buffet style, so those with food allergies can make their food choices comfortably, knowing what they're getting. If you'd like gluten free, vegan, vegetarian, or other special choices available, we can accommodate you. That means you can relax and enjoy your company or corporate event, knowing your guests have plenty of option as we take care of every last detail for you.
Office Party Catering Tip #6 Try Before You Buy.
We would not expect you to order any menu items without first tasting them. As part of the planning phase for your full service catering, we can arrange for you to sample any menu items you'd like to include at your event.
Office Party Catering Tip #7 Give Yourself Plenty of Time.
Consider planning your event in the off season, if possible (we realize this may be difficult for an employee holiday party) to avoid missing out on the kind of flexibility you really want. Planning ahead will help make sure you can get the date you want but if it's not available, be willing to choose another date if at all possible.
Office Party Catering Tip #8 Know What You're Getting.
When you contract with the The Olive Tree to be your full service caterers, we supply the linens, dishes, and all the other little details you need for the perfect event. While some full service caterers may charge extra for the little things that help make your event special, we include the special things you need, and some you probably haven't even thought of, to customize your company event and make it truly unique.
Office Party Catering Tip #9 Ask About Pricing.
Our pricing is totally transparent, so you won't be billed later for extras or surprised by any hidden fees for catering and bar services, décor packages, or any other option you choose. Not sure exactly what you need? No problem. Our event planning experts will walk you through every step of your event.
Office Party Catering Tip #10 Teamwork Is Key.
No one can do everything by themselves, and when you're planning an event that requires full service catering, that is certainly true. Our team will work with you to plan and execute your event from start to finish, so you'll never feel alone. We will support your event in every way possible, and it is our goal to provide you with the highest standard of customer service for any catering services you may require. All our offerings are completely customizable depending on your needs.
Contact Our Team
We stand ready to be your full service caterers for any holiday party catering or other special company event. Whether you choose our event venue or have a different destination in mind, our professional caterers, bartenders, and event planners are here for you so you can enjoy your special event as stress free as possible. Give us a call to discuss the plans for your next special event at (316)-636-1100 .